Wheatgrass
by Organic Burst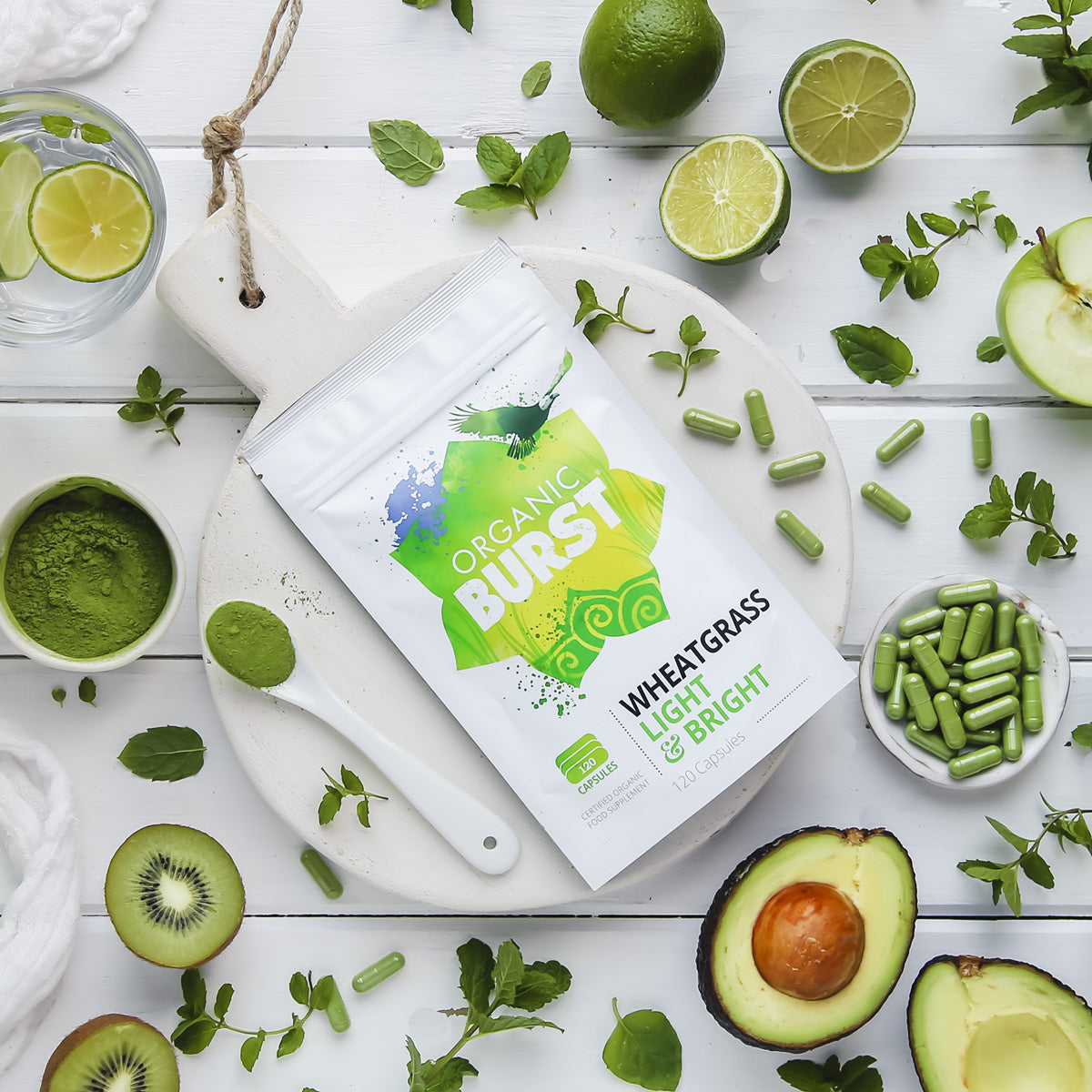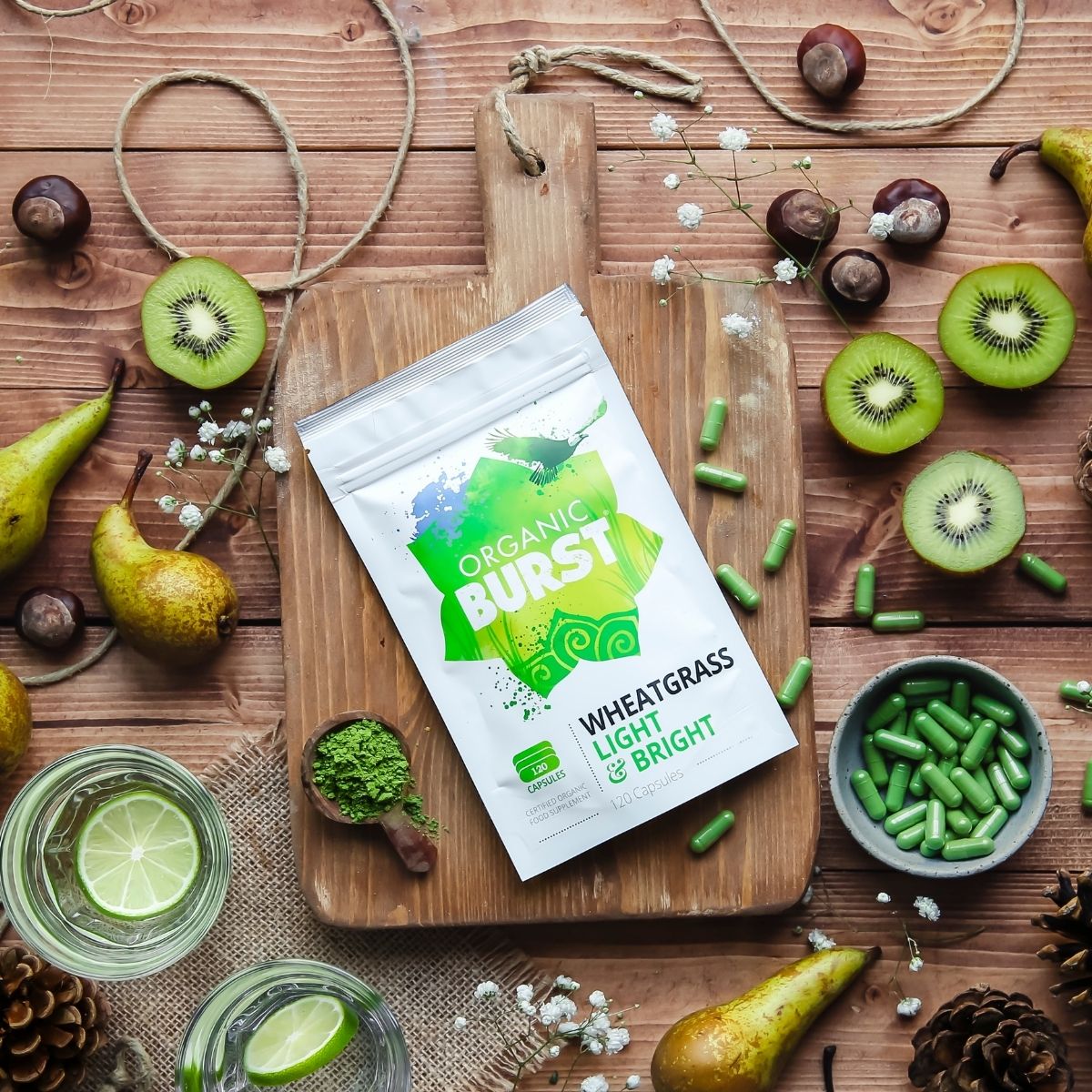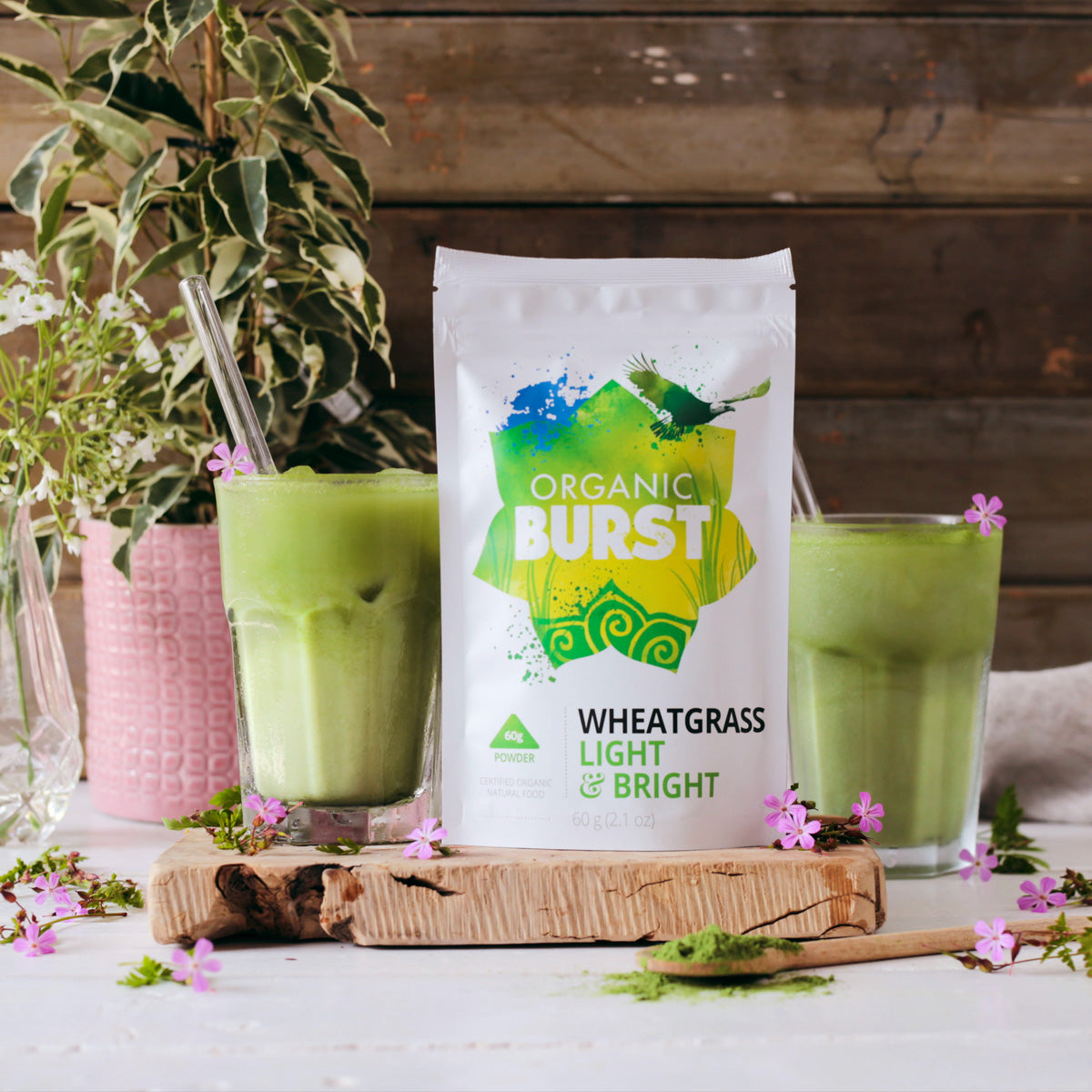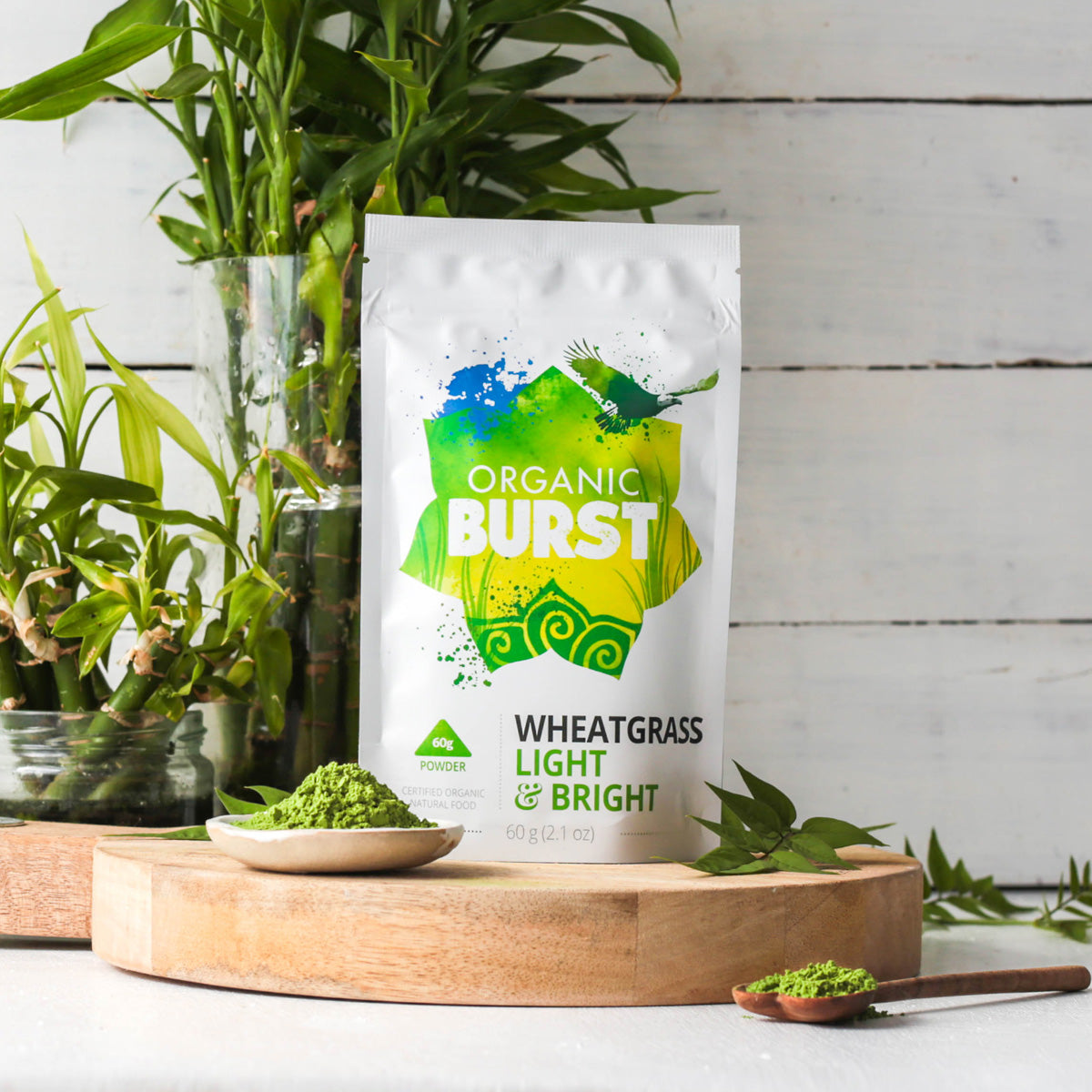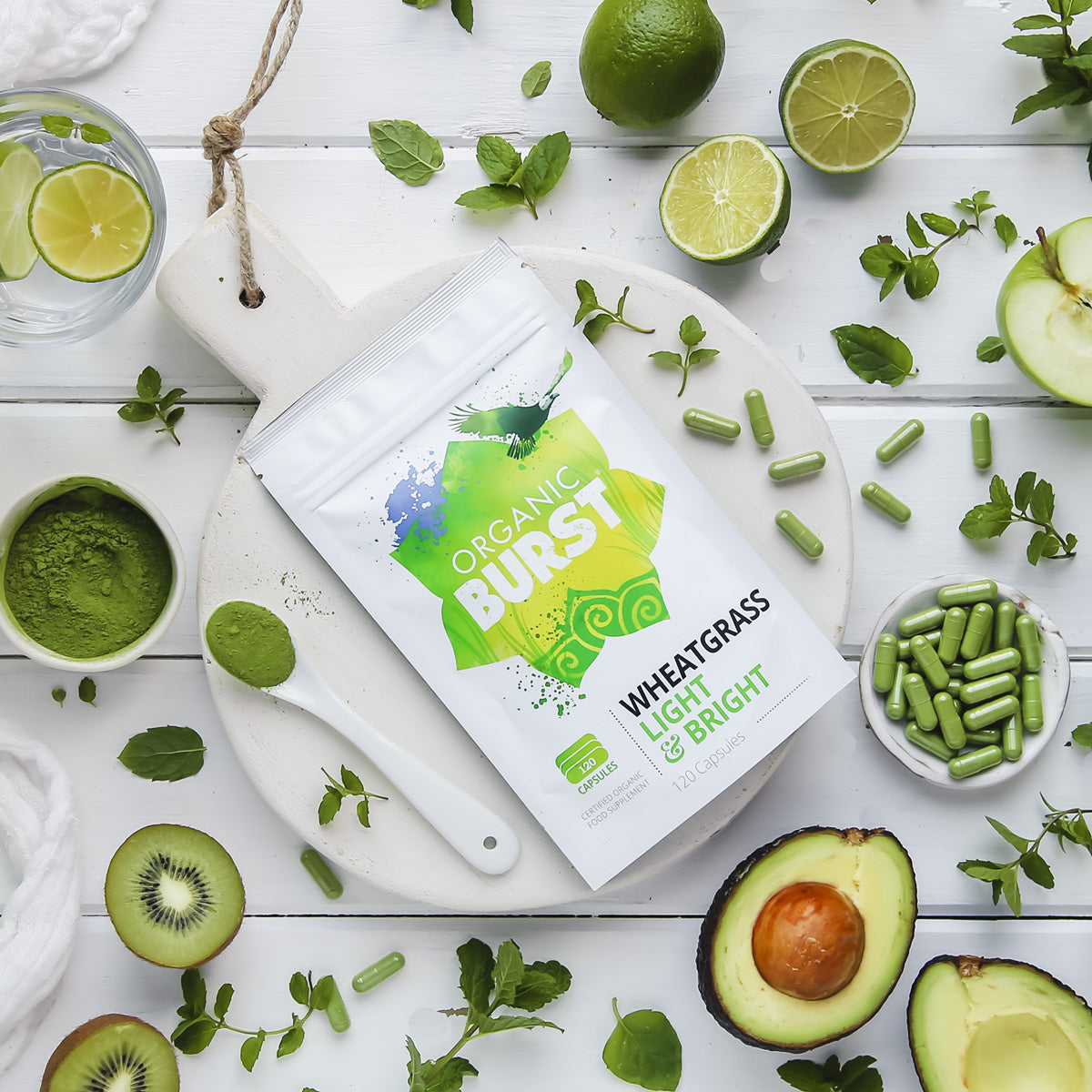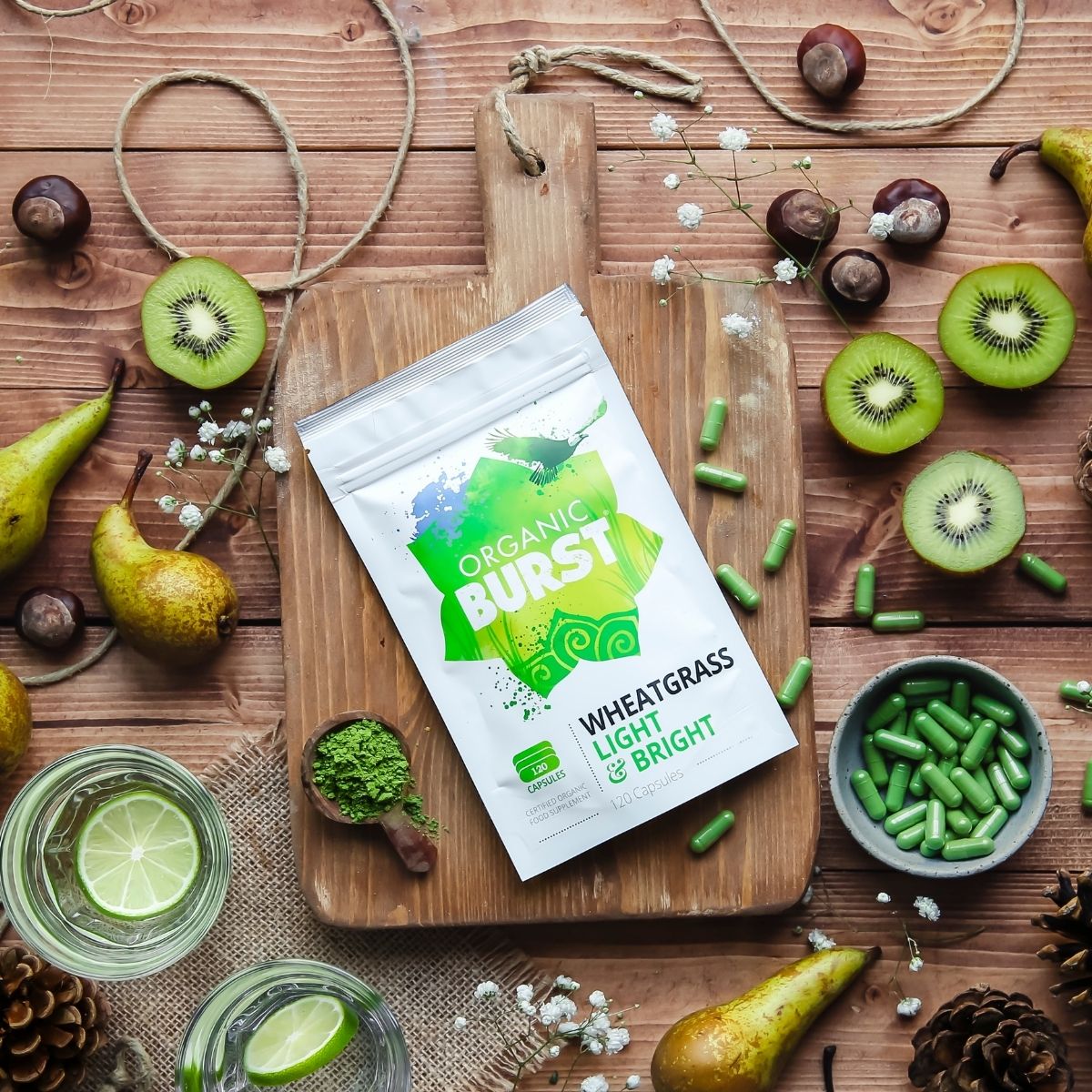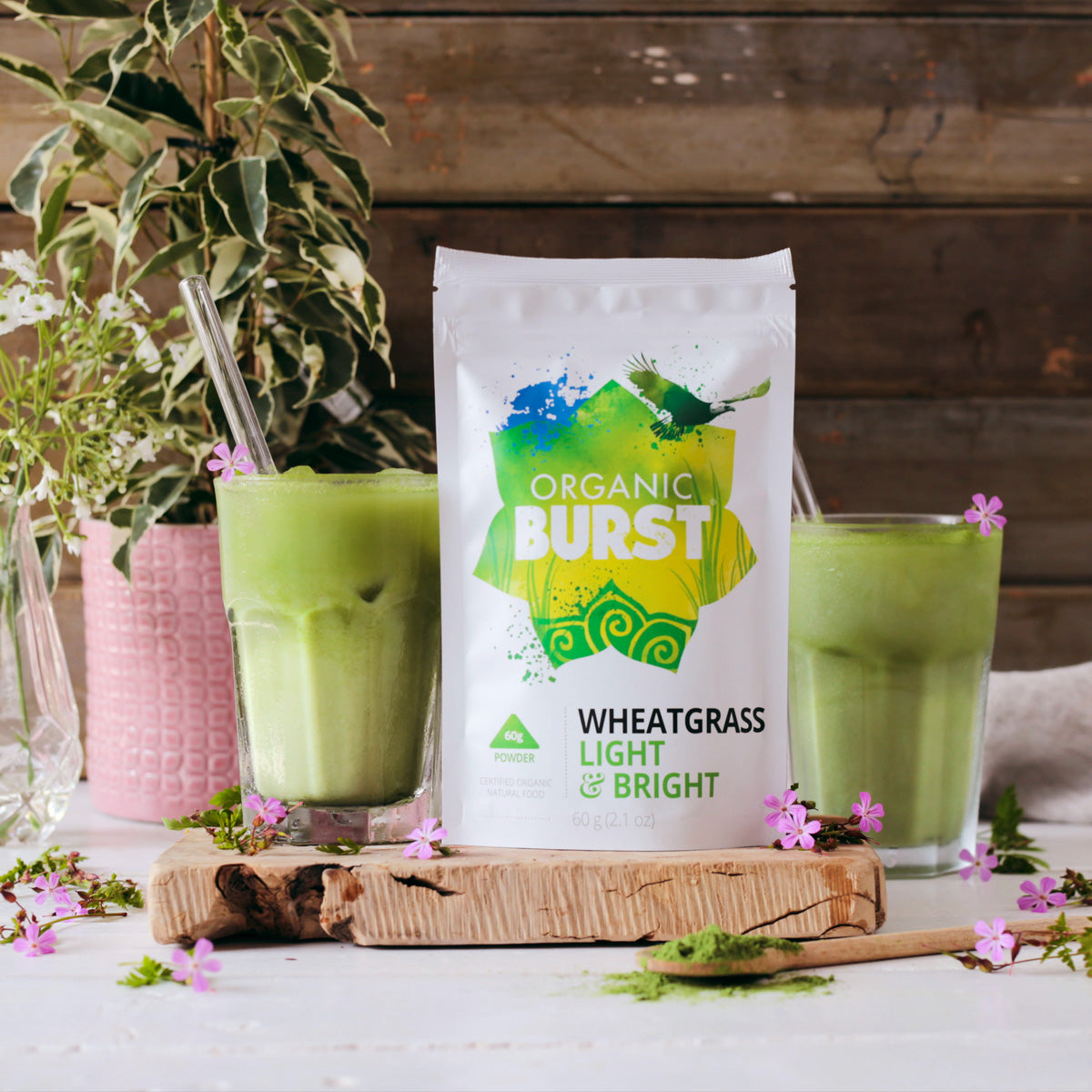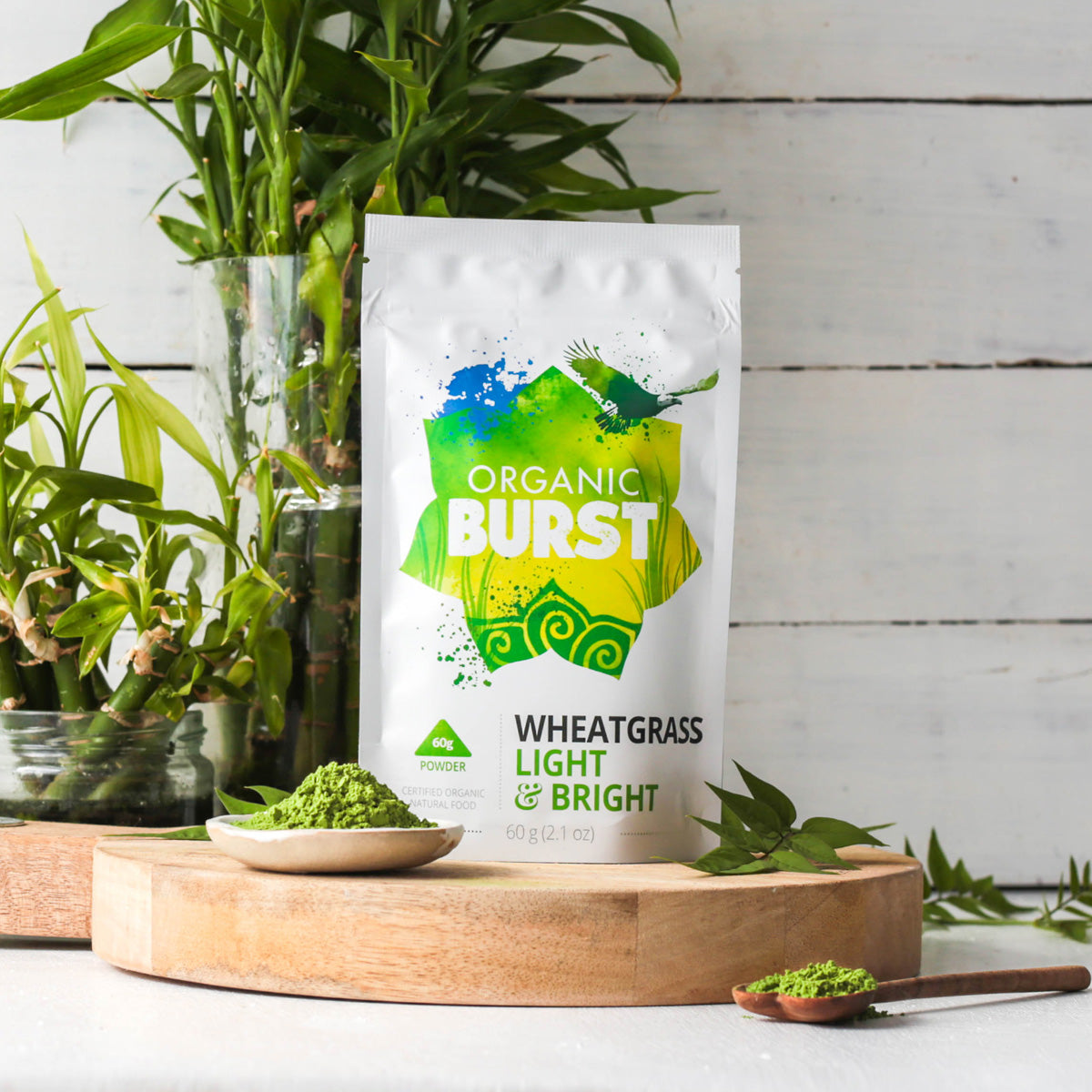 Finest New Zealand Wheatgrass -Powerfully alkalising for clear radiant skin, a strong immune system & reaching your weight loss goals.
It's made from the nutrient-rich powdered leaves of young wheat plants (it's naturally gluten-free!). Humans have cherished Wheatgrass for its benefits for over 5,000 years. It was a prized possession of the Pharaohs of Egypt who used it for rejuvenation.
You'll
Love

How It Makes You Feel
Curb Cravings & Aid Weight Loss
If your hunger gets the better of you and you're craving sweet snacks, or piling up more and more food on your plate, take wheatgrass before meals to prevent overeating and increase fullness or between meals to block the snack attack.
Clear Radiant Skin Without Makeup
Tired of covering up with a thick layer of makeup? Achieve clear skin and luminous glow without any side effects with our wheatgrass, a rich source of Vitamin A for skin health.
Combat the Effects of Eating Out, Alcohol or Coffee
Are you leading a busy social life? Can't avoid drinking coffee, cola or alcohol? Reduce over-acidity from processed foods, alcohol and caffeine with alkalising Organic Burst Wheatgrass.
Strong Immune System
When you're feeling under the weather and need to fight off seasonal bugs, support your immune system with Vitamin A, which is naturally high in Organic Burst Wheatgrass.
Precious Fibers For Your Juices
Our wheatgrass an awesome addition to your green juice that can otherwise be high in sugars and lacking fibre. Unlike any wheatgrass products that are juiced we believe in preserving the precious fibres that were created by nature. It's much easier to take too as the fibre line your gut and prevent any "gagging" you may get from juiced wheatgrass.
"

This is the best wheatgrass I have ever tasted. I've found other types very bitter but this is not at all. I add it to my smoothies every morning for extra energy!"

Laura , Amsterdam
100%
Pure

Wheatgrass Powder
Our Wheatgrass Uses The Whole Leaf
Unlike Wheatgrass juice powder (where Wheatgrass is first processed into a juice then dried into a powder), we preserve all the precious fibre from the leaves by using the whole leaf. This is why our Wheatgrass powder helps to keep you fuller for longer and adds vital fibre when you stir it into your juices.
No Nasties & Contaminants
Our Wheatgrass is grown outdoors in New Zealand to strict Organic Standards, without the use of pesticides, chemical fertilisers or any other substances or practices that may harm you, the environment or local wildlife.
The leaves are picked, air dried and gently milled on the same day to ensure the maximum freshness and preservation of nutrients.
Surprisingly Delicious
...it tastes like green tea!
Our Wheatgrass tastes light and fresh, like green tea! It does not have that overpowering bitter flavor, most people who try Wheatgrass at juice bars often complain about! Our pure powder is incredibly fine, which means it mixes easily into water, nut mylks, juices etc.
Sourced Directly
From Pristine New Zealand
Grown In The Lush New Zealand Countryside
You know you're getting the most amazing quality Wheatgrass when it's a pure deep green + tastes like green tea (and a little bit sweet!). That's what you folks continuously say about our Wheatgrass. It's grown outdoors on an organic farm - in the heart of the pristine New Zealand countryside (many Wheatgrass products today come from China). In this serene corner of the South Island there is no pollution, no industry… only the cleanest water, the purest air and greenest fields.
Boosting Soil Nutrients With Special Cultivation Practices
Our beautiful organic farm uses amazing organic cultivation techniques - such as enhancing the soil microbiology with beneficial bacteria. Between harvests our farmers grow powerful nutrient-dense herbs here that boost the nutrients in our Wheatgrass. As a result you receive a supreme quality Wheatgrass, higher in chlorophyll and other nutrients.
Planting Trees & Caring For The Wildlife
Our farmers deeply care for the environment surrounding the farm. They run a programme of tree planting and enhancing the biodiversity, which has made the place a delight! As a result the numbers of the native fish species and brown trout have greatly increased over the years in the local creeks!
How To Take?
Pure
Mix 1 teaspoon in a glass of water or any nut mylk of your choice for a delicious Wheatgrass latte! You'll be surprised: our Wheatgrass tastes yummy like green tea!
Super Charge
Super Charge your green juice, a workout-shake, pesto or even a Chia pudding by adding 1 teaspoon Wheatgrass!
Or... Get Creative!
We have loads of delicious free Wheatgrass recipes for you to get adventurous with! The kitchen will never be the same again!
...for more yummy Wheatgrass recipes check out Choc & Juice, our online world of wellbeing.
When To Take?
Easy
The most important thing is to take your Wheatgrass consistently and daily - don't worry whether this is in morning, afternoon or evening. Just take 1 serving (1 teaspoon) before, after or between meals.
Pro
Feeling like a superfood pro? Then let's start some optimization!
GOING OUT: Take 1-2 servings (1-2 teaspoons) before going out and one more when you come home.
WEIGHT LOSS: Take 1 serving (1 teaspoon) 1 hour before each main meal to prevent over-eating or between meals to avoid unhealthy snacks.